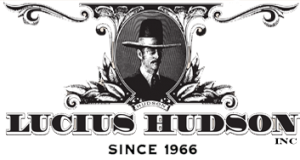 We Are Dedicated To Our Users & Products
Established in 1966, Lucius Hudson, Inc. provides a wide variety of art products to individual artists, museums, galleries and conservators worldwide. We are dedicated to making continuous improvements to manufacturing methods and processes to ensure that our customers have the most dependable structures with the finest painting surfaces available.
2003 marks the introduction of our patented aluminum strainers, which raised the bar for both durability and stability of art supports. We are especially dedicated to applying automation technology wherever possible to achieve a higher standard and produce a reliable product for our customers.
Our team takes pride in treating every project with the highest level of care. Dedication to quality and innovation are reflected in everything we do at Lucius Hudson, Inc. Our customers value our consistent commitment to quality, innovation and 100% customer satisfaction. This translates into peace of mind for the artist and their collectors, who have come to appreciate and demand our products.
adminlb
2018-10-16T17:37:37+00:00
Lucius Hudson's Knock Down Strainer (KDS) was developed as [...]